Flammability of Interior Materials (FMVSS 302)
Flammability of Interior Materials (FMVSS 302)
Flammability of Interior Materials (FMVSS 302)
The Federal Motor Vehicle Safety Standard No. 302 (FMVSS 302), Flammability of Interior Materials, is used to determine the burn resistance capabilities of materials used in the occupant compartments of motor vehicles.
Test Procedures
FMVSS 302 (49 CFR 571.302)
CMVSS 302 (TSD-302)
ISO 3795
FED-STD-191A
SAE J369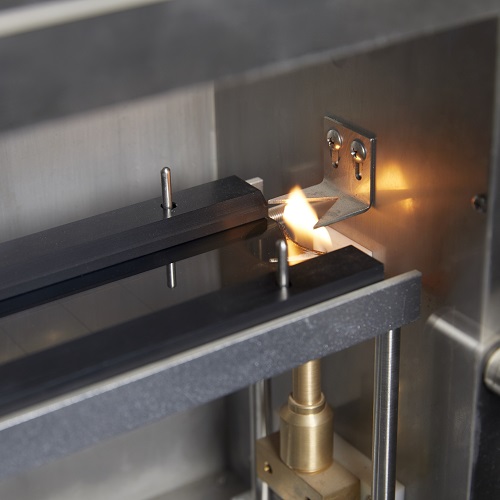 Test Description
A test sample is aligned horizontally and exposed to a small Bunsen burner flame at one edge. The flame is applied for 15 seconds and then pulled away from the sample. The rate of flame travel across the sample is measured between two points. The pass/fail criteria is based on the burn rate across the test sample.
This test is typically used to show compliance with the following U.S. Federal Regulation:
What Products Require This Test?
The following products typically require The Federal Motor Vehicle Safety Standard No. 302 (FMVSS 302), Flammability of Interior Materials:
Seat Cushions
Seat Belts
Headlining
Arm Rests
Trim Panels
Floor Coverings
+ more