Heat Release Rate (OSU) Test* (for aviation)
The Heat Release Rate (OSU) test is used by the aerospace/aviation industry to determine the heat release rate of cabin compartment materials when exposed to radiant heat. It is most commonly used to show compliance with 14 CFR 25.853(d).
Test Methods
14 CFR 25, Appendix F, Part IV
FAA Fire Test Handbook, Chapter 5
Boeing BSS 7322

Douglas DMS 2277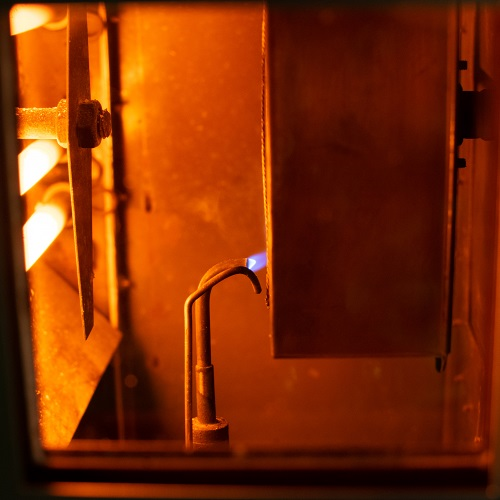 *Tested at our partner lab
---
Test Summary
A test sample is placed into a chamber with a constant flow of air. A radiant heat source is applied to the exposed surface of the sample. The changes in temperature of the gas are monitored and recorded. The pass/fail criterion is based on the heat release rate calculated from this data.
Test Sample Requirements
Test samples must meet the following requirements:
The sample size is 5.9-inch x 5.9-inch.
A minimum of 3 samples must be tested.
The sample thickness must the same as the thickness of the part/construction. (Maximum Thickness = 1.75 inch)
If the material could react differently depending which direction it is cut, it must be tested in the orientation thought to give the highest result. If the average maximum heat release rate exceeds 58 kW/m2 during testing, a second set of samples oriented perpendicular to the first set must be tested.
Samples may be tested either as a section cut from a fabricated part as installed in the aircraft, or constructed to simulate that part.
Fabricated units, such as sandwich panels, may not be separated for testing.
---
Regulatory Requirements
This test is typically used to show compliance with the following U.S. Federal Regulations:
Note 1: In the aviation industry, 14 CFR may also be referred to as "FAR" (Federal Aviation Regulations). You may see the requirements listed as FAR 25.853, etc.
Note 2: The European Union Aviation Safety Agency (EASA) uses similar Certification Specifications (CS) which correspond to those in the CFR. For example, the EASA regulations are listed as CS 25.853, etc. These regulations may also be referred to as "JAR" (Joint Aviation Requirements) and listed as JAR 25.853, etc.
---
Products Requiring This Test
Items in transport category aircraft require the Heat Release test when they are located in a compartment occupied by the passengers. While there are some exceptions, these items typically include:
Ceiling and Wall Panels
Partitions
Galley Structures
Large Cabinet Walls
Stowage Compartments
---
History of the Heat Release Test
In 1978, the Federal Aviation Administration (FAA) established a committee to examine the factors affecting the survivability of aircraft occupants in a post-crash environment. This committee was known as the Special Aviation Fire and Explosion Reduction (AFER) Advisory Committee and was composed of fire safety experts from the National Aeronautics and Space Administration (NASA), the aerospace industry, and the general public. One of the recommendations of this committee was to further research and develop a test method for cabin materials using radiant heat. The FAA technical Center conducted full-scale fire tests using the fuselage of a military C-133 configured to represent a wide-body jet transport airplane. As a result of the full-scale tests, the Ohio State University (OSU) rate of heat release apparatus, as standardized by the American Society of Testing and Materials (ASTM), ASTM-E906, was determined to be the most suitable for material qualifications.
The OSU Rate of Heat Release apparatus employs radiant heat, which the SAFER Advisory Committee recommended because it is most representative of the post-crash fire environment. The ability of the test method to adequately discriminate acceptable from unacceptable materials was verified using several generic materials, whose results and rankings were identical to those obtained in the full scale fire tests.
In 1986, the FAA issued a final rule amending 14 CFR 25.853 to add a new requirement for heat release rate testing. This new rule required all large interior surface materials installed above the floor in compartments occupied by the crew or passengers to meet the heat release requirements of the newly created 14 CFR 25, Appendix F, Part IV. This would include sidewalls, ceilings, bins and partitions, galley structures, and any coverings on these surfaces.
The Heat Release test underwent a few changes since its creation, with five corrections or amendments to the test procedure and test apparatus requirements of Appendix F, Part IV. Individual manufacturers and organizations also established their own internal versions of the Heat Release Rate Test, such as Airbus (ABD0031/AITM 2.0006), Boeing (BSS 7322), McDonnell Douglas (DMS 2277), and ASTM International (ASTM E906, modified).
In order to facilitate improvements to the test standard without constantly changing the CFR, the FAA published Report DOT/FAA/CT-99/15 "Aircraft Materials Fire Test Handbook" in 1990. The tests in this handbook are considered an acceptable equivalent to those in the CFR. The handbook was updated in 2000 to DOT/FAA/AR-00/12, with the Heat Release Rate test located in Chapter 5 of the handbook.
Sources: Federal Register Vol. 51, No. 139
---
Additional Resources
Resource
Description
14 CFR 25.853
Compartment Interiors
(Transport Category Airplanes)
U.S. Regulations for FAR 25.853 at Amendment 25-116.
14 CFR 25, Appendix F
Appendix F to Part 25
(Transport Category Airplanes)
U.S. Regulations, Criteria and Test Procedures.
FAA Fire Test Handbook,
Chapter 5
FAA Aircraft Materials Fire Test Handbook (DOT/FAA/AR-00/12); Chapter 5; Heat Release Rate Test for Cabin Materials.
This handbook provides an acceptable means of compliance with the relevant regulations. This is the preferred test method to find compliance with the listed regulations.
FAA Policy Memo
PS-ANM-25.853-01-R2
Flammability Testing of Interior Materials
Provides guidance on acceptable methods of compliance with the flammability requirements of 14 CFR Part 25 for commonly constructed parts, construction details, and materials.
Ask the Experts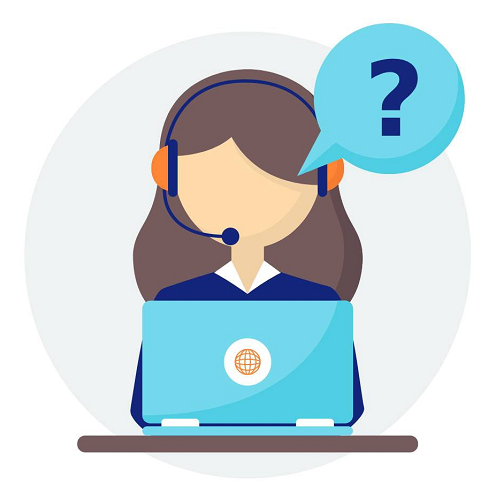 Stuck? Our experts will help you determine the best solution for your needs.
Contact Us